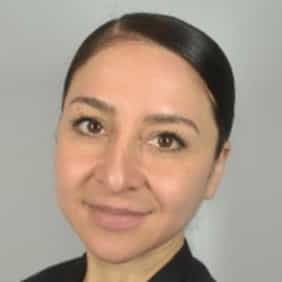 Lydia is known for her warmth and her genuine care for the well-being of others. 
Treatments with Lydia encompass a personalised, patient led philosophy with bespoke energy rebalancing, de-stress and deep relaxation techniques.
Originally training in the creative arts and education Lydia went on to specialise in dance and music therapy for children and adults with special needs.
In 2001 she qualified as a professional teacher from Cambridge University and went on to develop a colourful career in the education industry. Working for and developing long standing arts therapy projects with institutions such as the BBC, Green Candle Dance, Make a Wish, and Stonewall to name just a few. Inspired by a deeper understanding of holistic therapies as a tool for positive change Lydia gained further qualifications from the University of North West London and The London School of Massage and proudly joined both The Good Health Centre and the Aesthetic Health family in 2010.
Lydia is a qualified Holistic Therapist with professional certifications in a blend of Ayurvedic, South East Asian and Indonesian styles. 
Lydia is deeply proud to be part of both clinics and is now offering a specialised menu of treatments at the Good Health Centre… with a promise of peace and relaxation no matter what your need.
As usual my appointment was on time and the treatment was carried out with adjustment to how my symptoms presented on the day ! I would highly recommend the practitioners at the Good Health Centre
Outstanding experience throughout! Try these guys out if you have the need to fix yourself… 10/10.
Ashleigh Clarke
2023-10-11
Took my 4 month old son the staff are very friendly and informative My son was relaxed and calm Great experience would recommend
Everyone is always so helpful and caring. Amazing service
An appointment for my back issue was made the same day I phoned in. I was assessed then the initial treatment made difference straight away. My next appointment is booked and I'm confident the issue will be sorted very quickly. A fabulous service from The Health Centre!
As ever,the staff are friendly and professional.I have great confidence that the issues I have with my lower back pain will be resolved and I have been given the advice needed to,hopefully,maintain that.