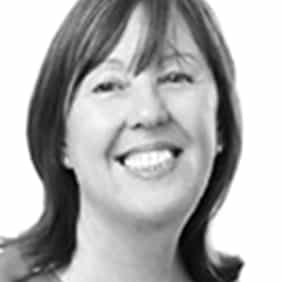 After qualifying in 1989 Catherine set up practice as a homeopath in Leeds and at the Trinity Medical Centre in Wakefield, joining the Good Health Centre team in 1994.
Catherine works at the Good Health Centre in Leeds on Tuesdays, specialising in:
Catherine is very interested in meditation and practices as often as she can. She is a very social person and enjoys meeting friends for a range of activities as well as sharing good food and wine!
She loves to organise parties for family or friends and she also loves travel and exploring new places. Catherine is committed to ongoing professional development regularly attending 'specialist' courses and keeps herself abreast of current research and innovations.
Catherine is qualified as a Registered Homeopath (RSHom, PCH), Practitioner of Nutritional and Functional Medicine and is a Certified Member International Academy for Homotoxicology (Cert Homotoxicology)
Catherine completed a four year course in Classical Homeopathy leading to Registration in 1989 followed by a two year(part time) Post Graduation Course at Regents College London during 1990 to 1991.
Between 1997 and 1998 Catherine completed Intensive Nutrition and Functional Medicine courses in the UK and in the US.
As usual my appointment was on time and the treatment was carried out with adjustment to how my symptoms presented on the day ! I would highly recommend the practitioners at the Good Health Centre
Outstanding experience throughout! Try these guys out if you have the need to fix yourself… 10/10.
Ashleigh Clarke
2023-10-11
Took my 4 month old son the staff are very friendly and informative My son was relaxed and calm Great experience would recommend
Everyone is always so helpful and caring. Amazing service
An appointment for my back issue was made the same day I phoned in. I was assessed then the initial treatment made difference straight away. My next appointment is booked and I'm confident the issue will be sorted very quickly. A fabulous service from The Health Centre!
As ever,the staff are friendly and professional.I have great confidence that the issues I have with my lower back pain will be resolved and I have been given the advice needed to,hopefully,maintain that.