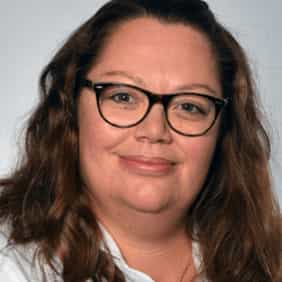 Elise, originally from Sweden, has been living in Yorkshire since 1997. She graduated from the College of Osteopaths in July 2020 with a Bachelor of Osteopathy (BOst) with Honours.
Elise specialises in holistic therapies and can treat you in the following areas:
Elise studied holistic therapies such as Swedish body massage, Reflexology and Indian head massage, which sparked an interest in human anatomy and the understanding of the body's ability to self-heal and self-regulate.
While having 2 young children she suffered with injuries herself and was introduced to Osteopathy. She believes most people can benefit from osteopathy. She enjoys getting to know and understanding each individual and their ways of living to help each patient restore a healthy balance in their body and their day-to-day life. She is fascinated by the pelvis and how a dysfunction can cause issues elsewhere in the body. She is therefore particularly interested in working with women during pregnancy. She regularly attends courses and CPD events to further her knowledge especially in this area. She has also a keen interest in ribcage dysfunctions and how it can affect the breathing mechanics in patients suffering with lung pathology.
Being Swedish, she enjoys spending time outdoors, especially by the sea, but she also adores the English countryside. She loves cooking, baking and spending time with her family. She spends a lot of time in her garden growing vegetables and flowers. She also has an awesome Springer Spaniel named Duke.
As usual my appointment was on time and the treatment was carried out with adjustment to how my symptoms presented on the day ! I would highly recommend the practitioners at the Good Health Centre
Outstanding experience throughout! Try these guys out if you have the need to fix yourself… 10/10.
Ashleigh Clarke
2023-10-11
Took my 4 month old son the staff are very friendly and informative My son was relaxed and calm Great experience would recommend
Everyone is always so helpful and caring. Amazing service
An appointment for my back issue was made the same day I phoned in. I was assessed then the initial treatment made difference straight away. My next appointment is booked and I'm confident the issue will be sorted very quickly. A fabulous service from The Health Centre!
As ever,the staff are friendly and professional.I have great confidence that the issues I have with my lower back pain will be resolved and I have been given the advice needed to,hopefully,maintain that.