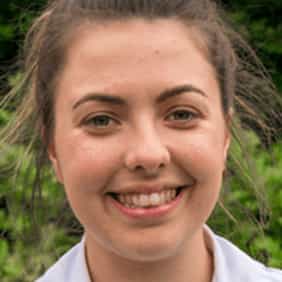 Emily joined the Good Health Centre in March 2017, not long after graduating from Leeds Beckett in July 2016.
Emily specialises in treating the neck and shoulders, and exploring the links between mental health and pain. She can help you in the following areas:
Osteopathy is something I got into through personal aches and pains from playing hockey. I saw an osteopath as a word-of-mouth referral from a friend, and from the first treatment fell in love with it.
Since graduating I have found myself gravitating towards the link between pain and mental health. The link is huge and the body and mind are not two separate entities that we once believed but affect each other interchangeably. I like to help patients understand their pain, which in turn helps their management and gives them more control over their symptoms. My favourite area to treat has to be the neck and shoulders due to the common link with stress and shoulder pain.
Other interests of mine are walking in our beautiful countryside, spotting birds and animals, anyone who meets me will soon realise I'm a big cat lover! I love animals and I'm a qualified equine osteopath too!
Since becoming a Good Health Centre osteopath my knowledge and understanding of the profession and the complex human body has improved vastly through our weekly osteopathic meetings to share knowledge and create discussions. When you come to the Good Health Centre, you're not just seeing one osteopath but getting support from all of us!
Emily is registered with the General Osteopathy Council and is fully insured by the Institute of Osteopathy.
As usual my appointment was on time and the treatment was carried out with adjustment to how my symptoms presented on the day ! I would highly recommend the practitioners at the Good Health Centre
Outstanding experience throughout! Try these guys out if you have the need to fix yourself… 10/10.
Ashleigh Clarke
2023-10-11
Took my 4 month old son the staff are very friendly and informative My son was relaxed and calm Great experience would recommend
Everyone is always so helpful and caring. Amazing service
An appointment for my back issue was made the same day I phoned in. I was assessed then the initial treatment made difference straight away. My next appointment is booked and I'm confident the issue will be sorted very quickly. A fabulous service from The Health Centre!
As ever,the staff are friendly and professional.I have great confidence that the issues I have with my lower back pain will be resolved and I have been given the advice needed to,hopefully,maintain that.