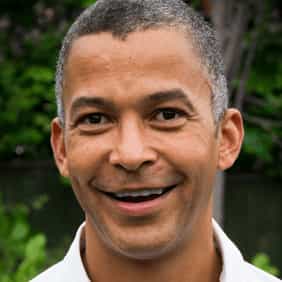 Robert has been working at the Good Health Centre since 2002, first practising Reiki and then Acupuncture, sometime he combines the two treatments which has a powerful effect.
Robert works at the Good Health Centre: Mondays, Wednesdays and Thursday afternoons and offers the following treatments:
Robert is interested in treating:
Infertility
IBS
anxiety
Inflammatory bowel Disease
back pain
neck and shoulder issues
migraine
sinusitis
bladder
issues
sports injuries
Other Treatments:
cupping
moxabustion
facial acupuncture
acupressure massage
Qualifications
Medical Doctor: BSc (Medical Sciences) 1991, St Andrews University, Fife, Scotland.
MBBS 1995, Imperial College, London & Malawi College of Medicine
Acupuncture: 2008, Northern College of Acupuncture, York
As usual my appointment was on time and the treatment was carried out with adjustment to how my symptoms presented on the day ! I would highly recommend the practitioners at the Good Health Centre
Outstanding experience throughout! Try these guys out if you have the need to fix yourself… 10/10.
Ashleigh Clarke
2023-10-11
Took my 4 month old son the staff are very friendly and informative My son was relaxed and calm Great experience would recommend
Everyone is always so helpful and caring. Amazing service
An appointment for my back issue was made the same day I phoned in. I was assessed then the initial treatment made difference straight away. My next appointment is booked and I'm confident the issue will be sorted very quickly. A fabulous service from The Health Centre!
As ever,the staff are friendly and professional.I have great confidence that the issues I have with my lower back pain will be resolved and I have been given the advice needed to,hopefully,maintain that.