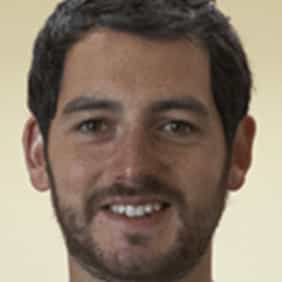 Originally from Knaresborough, Sebastian graduated from the British School of Osteopathy, widely regarded as the premier osteopathic training establishment in the world.
Sebastian specialises in spinal issues, sports and work related injuries and postural correction and can help you with:
Sebastian received a Bachelor of Osteopathy degree with honours. Sebastian returned to Yorkshire in 2004 to provide osteopathic treatment for the people of Leeds and the surrounding areas.
Sebastian has been made a full member of the British Osteopathic Association as well as the Osteopathic Sports Care Association and is state-registered with the General Osteopathic Council a body concerned with the continued professional development (CPD) of practitioners. A firm advocate of CPD, Sebastian regularly attends courses to update his skills and keep abreast of current developments in the world of Osteopathy & Medicine.
Following graduation he enrolled for a diploma in Classical Osteopathy. There he trained with the oldest ever osteopath, who was 98 years old at the time and had been working, teaching and researching osteopathy for 71 years. In 2013, Sebastian earned his Master's Degree in Osteopathic Sports Care with distinction from Leeds Carnegie. This has enabled Sebastian to gain valuable expertise and further develop his osteopathic treatment.
Sebastian's special interests include spinal, sports and work related injuries and postural correction (increasing awareness of and helping correct those awkward and poor postures), hence his links with many PGA golf professionals and professional dancers.
QUALIFICATIONS
Master of Science in Osteopathic Sports Care with Distinction from Leeds Carnegie
Bachelor of Osteopathy with Honours – BOst(Hons) qualified in 2004 from the British School of Osteopathy
Diploma in Classical Osteopathy (DCO) qualified in 2006 from the Institute of Classical Osteopathy
Diploma in Sports Osteopathy – DSO qualified in 2008 from Leeds Carnegie
In his spare time Seb enjoys being involved in all sports but especially Golf and Running.
As usual my appointment was on time and the treatment was carried out with adjustment to how my symptoms presented on the day ! I would highly recommend the practitioners at the Good Health Centre
Outstanding experience throughout! Try these guys out if you have the need to fix yourself… 10/10.
Ashleigh Clarke
2023-10-11
Took my 4 month old son the staff are very friendly and informative My son was relaxed and calm Great experience would recommend
Everyone is always so helpful and caring. Amazing service
An appointment for my back issue was made the same day I phoned in. I was assessed then the initial treatment made difference straight away. My next appointment is booked and I'm confident the issue will be sorted very quickly. A fabulous service from The Health Centre!
As ever,the staff are friendly and professional.I have great confidence that the issues I have with my lower back pain will be resolved and I have been given the advice needed to,hopefully,maintain that.