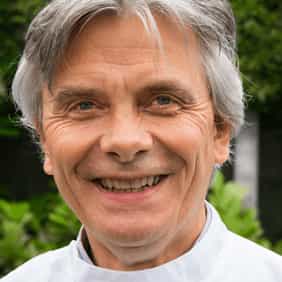 Simon read Human Biology at Oxford Polytechnic (now Oxford Brookes), gaining a BSc Hons before taking up Osteopathy at the British School of Osteopathy and qualifying in 1987.
Simon has over 30 years experience treating people in the following areas:
Simon moved to Easingwold in 1988 setting up Todd House Clinic in the same year and has been working there ever since. He has been practicing at the Good Health Centre since 2008.
In addition he was senior lecturer and clinic tutor in Osteopathy at Leeds Beckett University before the course closed in 2017. In 2012 he gained a PGCACE (Postgraduate Certificate In Academic and Clinical Education).
He was for a time Regional co-ordinator for the North East seeing the profession move from Voluntary Regulation to Statutory Self-Regulation following the Osteopaths Act of 1993. Despite relinquishing that role he continues to work for the profession as a Regional Osteopathic Careers Officer (ROCO) and would be happy to talk to any aspiring Osteopaths! He would also be happy to give talks on Osteopathy.
Simon is a recognised provider with most health insurers and is registered with the General Osteopathic Council and is a member of the Institute of Osteopathy. He has an excellent working relationship with all local GPs and consultants and will write referral letters as and when appropriate.
As usual my appointment was on time and the treatment was carried out with adjustment to how my symptoms presented on the day ! I would highly recommend the practitioners at the Good Health Centre
Outstanding experience throughout! Try these guys out if you have the need to fix yourself… 10/10.
Ashleigh Clarke
2023-10-11
Took my 4 month old son the staff are very friendly and informative My son was relaxed and calm Great experience would recommend
Everyone is always so helpful and caring. Amazing service
An appointment for my back issue was made the same day I phoned in. I was assessed then the initial treatment made difference straight away. My next appointment is booked and I'm confident the issue will be sorted very quickly. A fabulous service from The Health Centre!
As ever,the staff are friendly and professional.I have great confidence that the issues I have with my lower back pain will be resolved and I have been given the advice needed to,hopefully,maintain that.