A Healthy Burger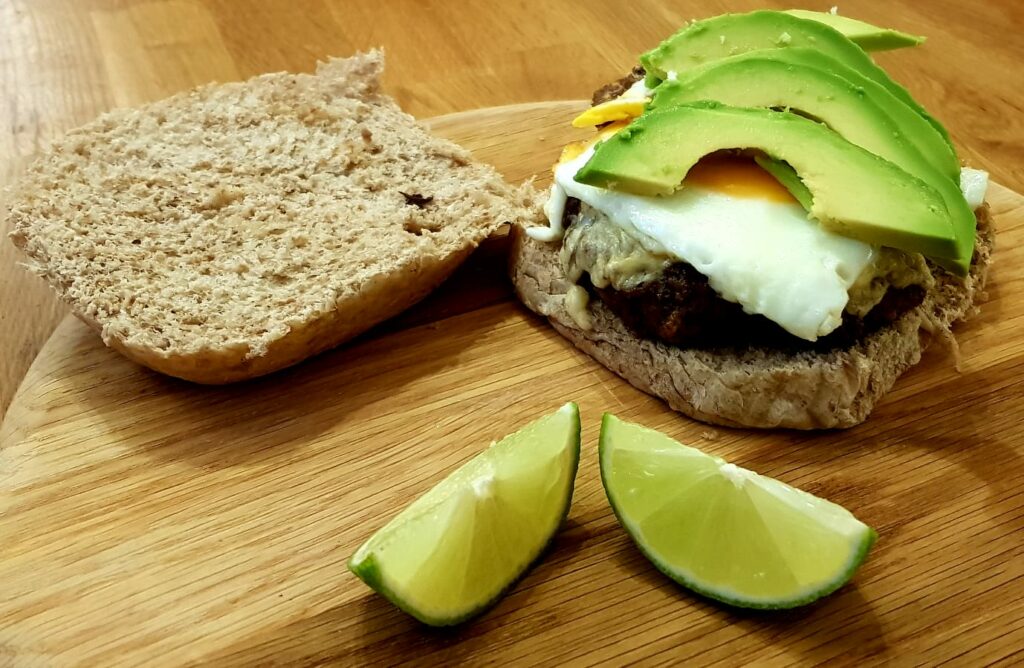 By Josh McCollum
A healthy burger with avocado, egg and chilli lime. This easy burger recipe is great for a quick bite when friends drop round,
Ingredients
500g minced beef
Juice of 1 lime
1 green chilli (chopped)
20g breadcrumbs
1 egg yolk
1 Avocado
4 eggs
100g sliced cheese
4 wholegrain stotties (or similar)
For the burgers:
Turn the oven on to 180 degrees
Chop the green chilli, separate the egg yolk from the egg white and get rid of the whites, and juice the lime.
Combine all of the ingredients in a large bowl, using your hands to mix the ingredients together well.
Quarter the mixture and use your hands to flatten the mince into patties
Fry the patties on a medium heat, flipping after a couple of minutes until browned on either side.
Transfer the patties into an ovenproof dish, cover the pan with silver foil and place in the oven for 15 minutes until cooked through.
Whilst the burgers are cooking:
Cut the avocado in half and use a spoon to peel it out of the skin, chop into slices and leave to garnish.
Fry 4 eggs in a pan with a little oil
Finely slice the cheese, about 2 minutes before the burgers are due to come out put the cheese on and allow to melt.
Take the burgers out, top with the rest of the ingredients and put them in the wholegrain bun.
Prep time:
Cook time:
Total time:
Yield: Makes 4 Burgers
SERVE AND ENJOY! Works well with mixed root veg fries or sweet potato wedges.
Here's Josh McCollum, one of our Osteopaths, tucking into his healthy burger!